NPC Partners In Quieting The Commons
The Noise Pollution Clearinghouse would like to thank our major philanthropic supporters:
The Rockefeller Family Fund
437 Madison Avenue
New York, New York 10022
The Rockefeller Family Fund provides support for advocacy efforts within the following program areas: 1) citizen education and participation; 2) economic justice for women; 3) the environment; 4) institutional responsiveness; and 5) self-sufficiency.
The New Tudor Foundation
c/o Ada Sanchez
Executive Director
13014 N. Dale Mabry Hwy.
Suite 366
Tampa, Florida 33618
HKH Foundation
521 5th Ave., Suite 1612
New York, NY 10175-1699
The HKH Foundation gives a major portion of its funding to the Adirondack Historical Association. Additional funding is distributed in three major areas: 1) disarmament and the prevention of war; 2) civil liberties and human rights; and 3) environmental protection.
The Florence and John Schumann Foundation
Park Street
Montclair, NJ 07042

The Florence and John Schumann Foundation provides grants for effective governance and the environment. Areas of focus include public affairs and policy, education, the environment, and citizen participation.
Vermont Community Foundation
P.O. Box 30
Middlebury, VT 05753
The Vermont Community Foundation funds projects in Vermont, including projects dedicated to the environment, health, and community development. They also accept and pass on contributions, run training workshops, and operate a management institute for nonprofit professionals.
E-A-R/Aearo Company
5457 West 79th Street
Indianapolis, IN 46268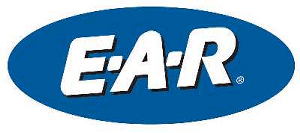 E-A-R/Aearo makes hearing protection devices.
Casella Cel, USA
Casella Cel, UK
17 Old Nashua Rd #15
Amherst, NH 03031
Casella Cel makes noise monitoring equipment.
Quest Technologies and Metrosonics
1060 Corporate Center Drive
Oconomowoc, Wisconsin 53066
Quest Technologies and Metrosonics make noise monitoring equipment.
Acentech
33 Moulton Street
Cambridge, Massachusetts 02138



Acentech provides engineers, architects, and designers with professional consulting services for acoustical, audiovisual, and noise and vibration control.

Wild Sanctuary




Wild Sanctuary is a resource for natural sound and media design. Their field research and articles show a concern for the loss of natural habitat and acoustic integrity.
Ecophon Acoustic Ceilings
Ecophon CertainTeed, Inc.
145 Keystone Drive
Montgomeryville, PA 18936

Ecophon is a pioneer in integrated acoustic ceiling systems.
Acoustical Society of America
Acoustical Society of America
Suite 1NO1
2 Huntington Quadrangle
Melville, NY 11747-4502
(516)-576-2360

The ASA Classroom Acoustic Standard
Illbruck Noise and Sound Control
Illbruck Architectural Products
Illbruck, Inc.
3800 Washington Ave. N
Minneapolis, MN 55412
(612)-520-3620
1-800-662-0032
Manufacturer of acoustical ceiling tiles, wall panels, baffles, and barriers.
Pelton Marsh Kinsella
1420 Mockingbird Lane
Ste. 400
Dallas, TX 75247
(214) 688-7444
Pelton Marsh Kinsella consultants provides acoustical consulting and design of audiovisual broadcasts and show control systems.
Owens-Corning
1 Owens Corning Parkway
Toledo, OH 43659
1-800-Get-pink
Owens-Corning develops, manufactures and markets advanced glass and composite materials for use in residential building and in industry. A website search for "noise" reveals interesting information about sound control.
Quiet Solution Inc.
522 Almanor Ave.
Sunnyvale, CA 94085
1-800-79-QUIET

Quiet Solution Inc. produces noise control viscoelastic polymer products for construction, transportation, and machinery.
Neuton Cordless Outdoor Power Equipment
co/ Country Home Products, Inc.
P.O. Box 25
Vergennes, VT 05491
802-877-1200
Neuton Cordless Outdoor Power Equipment is dedicated to innovating cordless technology to make yard and garden care easier and more enjoyable. Insightful concepts in industrial design, form, and materials result in products which reduce the noise, pollution, and hassle of traditional gas powered equipment.
01dB Inc.
31 Jordan Street
Skaneateles, NY 13152
Phone: 315-685-3141
Fax: 315-685-3194
01dB Acoustics and Vibration has a wide range of USB Sound Level Meters (
SOLO
series) and low cost Sound Indicators (
idB
series). 01dB has developed a unique solution on the marketplace for Noise and Vibration Monitoring based on the INTERNET (
Oper@ series
).
Armstrong
2500 Columbia Avenue
Lancaster, PA 17604
1-877-ARMSTRONG
Armstrong Ceiling Systems; manufacturer of residential/commercial ceilings and suspension systems.
J & A Enterprises
16 Broadway
Salem, MA 01970
978-741-1551



J & A Enterprises is an engineering firm specializing in noise and vibration control of marine craft. J & A approaches new designs and solutions of existing problems with a wealth of experience, training, and diagnostic instrumentation.

Soundown
16 Broadway.
Salem, MA 01970
(978) 745-7000
Soundown Corporation manufactures noise control materials for various industries.
Brüel & Kjær
2815 Colonnades Court
Norcross, GA 30071
1-800-332-2040
Noise measurements with Brüel & Kjær's legendary reliability and accuracy. Our noise dosemeters, Protection software and the Mediator SLM are featured with the full line of sound and vibration meters.
Super Soundproofing Co.
PO Box 985
Vista, CA 92084
1-888-942-7723
Noise Forum
-------
Soundproofing Links
Super Soundproofing Co. Provides soundproofing materials for the Do- It- Yourself-er and the expert.
Wyle Laboratories
2001 Jefferson Davis Hwy., #701
Arlington, VA 22202
703-415-4550

Wyle Laboratories provides research and consulting in acoustics and vibration.
SoundPLAN LLC
80 East Aspley Lane
Shelton, WA 98584
360-432-9840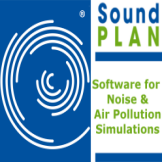 SoundPLAN: Setting the standard for noise mapping worldwide.
Young Environmental Sciences, Inc
1295 Northern Boulevard, Suite 11
Manhasset, NY 11030
(516) 627-3555
Aviation noise consulting and planning firm founded in 1984.
Resolution Law Group, P.C.
3717 Mt. Diablo Blvd., Suite 200
Lafayette, CA 94549
866-284-0860
Resolution Law Group, P.C. is a law firm which brings streamlined, progressive approaches to clients' complex legal problems.
CSTI Acoustics
15835 Park Ten Place, Ste. 105
Houston, TX 77084-5131
(281) 492-2784
CSTI Acoustics offers professional consulting in acoustics, noise and vibration control, hearing damage risk, product design, and literature research for engineering firms, commercial and industrial firms, government agencies, architects, attorneys, and churches.
Soundproof Windows
801 A Street #C
Antioch, CA 95409
1-877-438-7843
Solve your noise problem. Reduce noise levels 75% by adding a second window designed to stop noise. Come review our website.
Kinetics Noise Control
6300 Irelan Place
Dublin, OH 43017
1-614-889-0480
Kinetics Noise Control manufactures and supplies a wide range of products for Architectural, Industrial, and Specialty Noise and Vibration applications including Sound Rated floors, ceilings, partitions, and enclosures.
St. Cloud Window, Inc.
P.O. Box 1577
St. Cloud, MN 56302
1-800-383-9311
1-320-251-9311
1-320-255-1513

Offering high performance acoustical windows for peace and quiet in the home, workplace, and commercial community.
Scantek Inc.
7060 Oakland Mills Rd.
Suite L
Columbia, MD 21046
(410) 290-7726
Scantek, Inc. sells, rents, and calibrates sound and vibration instruments.
Acoustics First
2247 Tomlyn Street
Richmond, VA 23230-3334
(888) 765-2900

Acoustics First
Acoustics First offers a full range of acoustical materials including sound absorbers, barriers, diffusers, and specialty products. These are used in applications that include recording studios, architectural acoustics, educational settings, and industrial noise control.
Industrial Acoustics Company
1160 Commerce Ave
Bronx, NY 10462
(718) 931-8000


Industrial Acoustics Company
Industrial Acoustics Company has been providing sound control products and systems to architects and engineers in industry and government since 1949 providing turnkey solutions to a wide variety of sound control problems.
Resource Systems Group
55 Railroad Row
White River Junction, VT 05001
(718) 931-8000

Resource Systems Group
Resource Systems Group provides clients with analysis for the responsible management of infrastructure and natural resources, specializing in noise consulting.
Larson Davis
3425 Walden Ave.
Depew, NY 14043
(888) 258-3222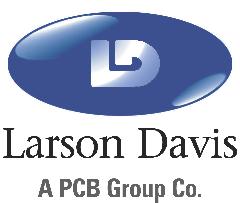 Larson Davis manufactures precision instrumentaion for the measurement and analysis of sound and vibration which is widely used for the monitoring of environmental noise, development of techniques for at-source noise reduction and the evaluation of worker noise exposure.
ACO Pacific, Inc.
2604 Read Ave.
Belmont, CA 94002
(650) 595-8588

Manufacturers of community and environmental noise monitors and alarms, measurement microphones and systems. ACOustics begins with ACOTM.

Acousticontrol, LLC
1709 Washington Avenue, Loft 300
St. Louis, MO 63103
(314) 436-9770

Acousticontrol deals in all types of residential/commercial/multifamily/classroom/open plan/office/environmental/transportation noise control issues.

Hoover Treated Wood Products
154 Wire Road
Thomson, GA 30824
(800) 531-5558


The world's leader in treated wood products, Hoover also manufactures PLYWALL, the cost effective all-wood sound barrier solution.

Acoustical Resources
P.O.Box 200504
Austin, TX 78720
(512) 259-5858

Manufacturing custom acoustical sound absorbers, diffusers and reflectors.

Acoustic Standards
3890 Walnut Ave.
Chino, CA 91710
(909) 517-1133

Acoustic Standards offers a variety of sound control products and services. They are also experienced in all facets of noise control.

Netwell Noise Control
18525 37th Ave. North
Minneapolis, MN 55446-2855
(763) 694-8908


Netwell Noise Control supplies sound proofing products and treatments for commercial, industrial, and residential applications.

Acoustical Solutions
2420 Grenoble Road
Richmond, VA, 23294
(804) 346-8350
(800) 782-5742

Acoustical Solutions, Inc. is a provider of noise control and soundproofing solutions; including acoustical wall panels, ceiling tiles, noise barriers, outdoor sound walls and vibration isolation products.

---
The Noise Pollution Clearinghouse would also like to thank the following individuals for their support:
Judith Richmond
Peter Barnes
John Harris
and
David Morris